The Perfect-ish COVID-19 Battlestation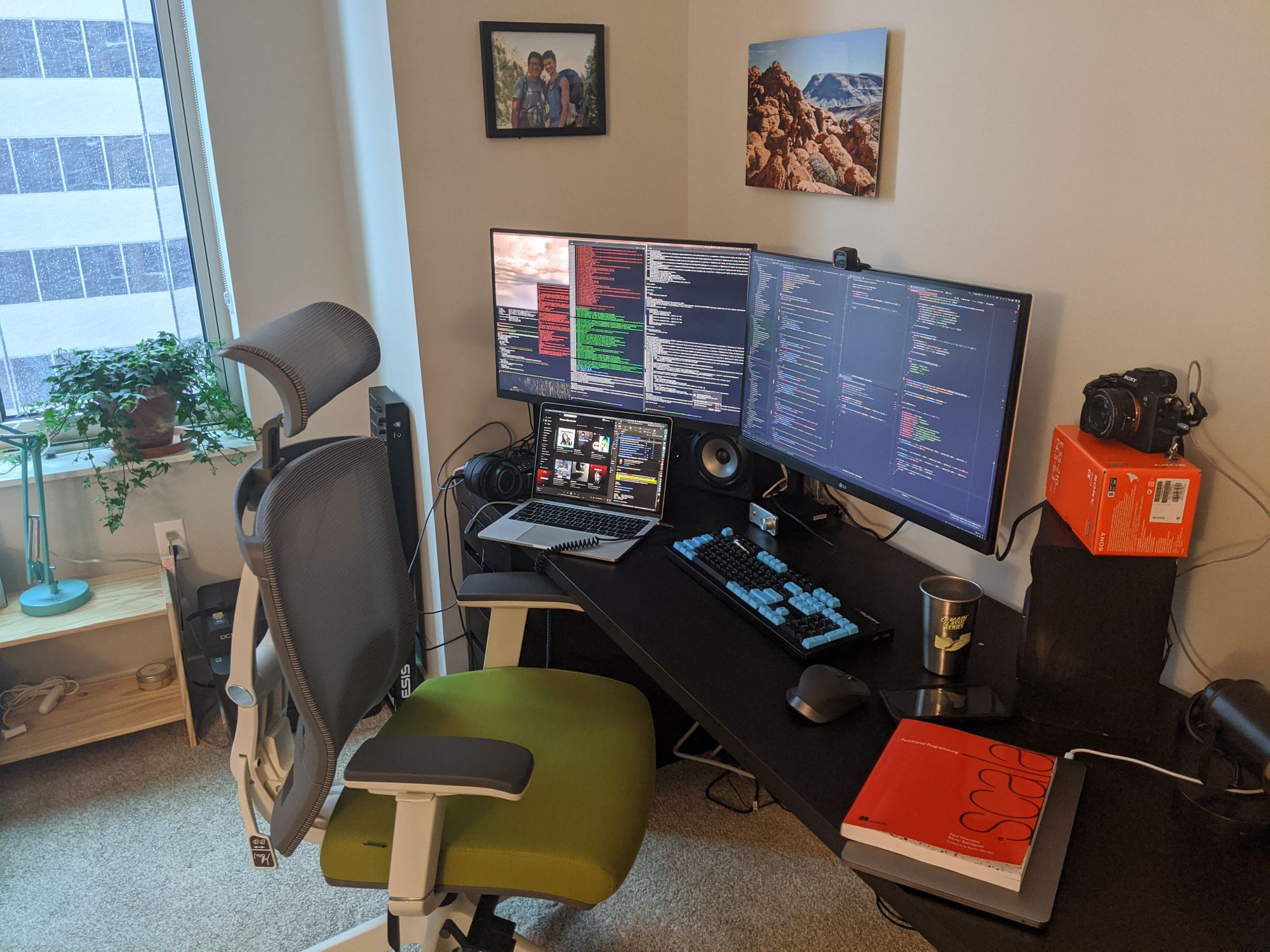 I was lucky enough to have a decent Battlestation for working from home.
A couple of years ago, I got rid of my desktop as my daily driver and replaced with a MacBook Pro. Since I also had a Thunderbolt 3 compatible MBP for work, I decided to go for a dock & eGPU setup so that I could use my monitors and peripherals with my work laptop AND my personal laptop.
This is a perfect setup since I can connect any laptop to my peripherals, Vega 56 eGPU, and the dual 4K LG Monitors with a single Thunderbolt 3 connection
Gear List:
CalDigit TS3 Plus Dock
Radeon RX Vega 56
Razer Core X Thunderbolt 3 Graphics Expansion Chassis
2 x 27" LG 4K UHD IPS LED Monitor
MX Master 2S Mouse
Very old Das Keyboard Model S Professional keyboard with Cherry MX Blue Switches
For the most part, this setup is perfect for just switching to my personal laptop after I'm done with the work day. I only wish that Microsoft improve the eGPU support on Bootcamp so I could burn time with better games during the quarantine.